Buy a Brick to Help Finish our Cat Shelter!
Support Bond County Humane Society's new Cat Shelter by purchasing an engraved brick. The brick pavers will come in two sizes, and they will be placed on the north side of the office building in a special landscaped plaza area near the public entrance of the new shelter and visible from the street. By purchasing a brick, you have the opPURRtunity to help us save the lives of more homeless cats and kittens and find them adoptive homes. We know you've been waiting for a new ongoing way to create personalized tributes to your beloved pets and loved ones, and these engraved bricks - a special and personalized, tangible part of our Capital Campaign fundraising - does just that! You may order your personalized brick(s) by visiting www.bricksrus.com/order/bondcountyhumanesociety/.
---
December 10, 2016 Pet Photos with Santa Claus plus Bake Sale -- 9:30am - 2:30pm @ Buchheit in Greenville, Illinois. Pets (and kids, or we'll do whole families!) can have a professional holiday photo taken with our Santa! Pick up holiday cookies, brownies, cakes, and treats for yourself, family, friends, neighbors! 100% of proceeds benefit cat & dog care at Bond County Humane Society shelter and adoption center. NEW PHOTOGRAPHER in 2016!! See Events page for information about bringing your baked goods!
View and RSVP to Event on Facebook!
(We strongly ask that you DO NOT take additional personal photos on your phone/camera without also purchasing at least one $8 print from BCHS, thank you.)
Give to the Bond County Humane Society Cat Shelter & Business Office Capital Campaign!

When you make your donation to BCHS, you are asked if you would like to also pay a little bit to YouCaring, but you are NOT required to. Just click that amount and change it to $0.00.


Thank you Greenville, Bond County, and the larger Metro East community for your support of the 13th Annual BCHS Paws In The Park Festival &amp Fundraiser last Saturday, September 17th. We thought everyone's pups were so cute and so playful and so sporty and so smart! Your parade costumes were so pretty and so clever! Thanks for participating in our great dog contests (and meeting our two beautiful and poised 2016 Bond County Fair Queens - Abigail Degler and Shelby Roberson). Thanks for having your keepsake photo taken (by Teresa Price Photography of Edwardsville). Thanks for getting your dogs' nails trimmed and fur airbrush tattooed by Pet Designs Salon! Thanks for visiting with Tina of Brown Dawg Bakery and her fresh dog treats. And a big thanks for meeting our adoptable dogs and puppies! They loved all their new friends and hope many of you are qualified adopters ready to add a new furry family member!

More photos from the day and a list of the trophy winners have been posted on our Facebook Page!!
NEW for July-December 2016 while funding lasts!!
Low Cost Spay/Neuter Program for low income! This limited offer 2016 program is available because we received a grant from Southwestern Electric Cooperative. If a family meets federal guidelines for low income they are eligible to have up to 5 pets, cats and/or dogs, spayed or neutered for $15.00. If you are interested, please can call the BCHS office for more details. 618 664-4068
---
Attention: We DO NOT HAVE an official Instagram feed!! The integrity of our online presence is important to us and our members; we are modifying internal policies to prevent future misunderstandings. If/When we do create an Instagram feed, we will display the link on our official webpage just as we do with our Facebook and Twitter. Thank you.
---
Donald DeNike, Daisy's (the German Shepherd on the front of our 2013 calendar) adopter passed away June 23, 2016 from injuries sustained in an accident near his home on June 12. Private services are being held June 27 in Lansing, Michigan. Don's family has requested memorials be made to Bond County Humane Society. Our thoughts and prayers are with his wife, Susan, and family. Don and Susan have been supporters of BCHS for many years. They were also friends of Dennis and Rachel Hundsdorfer. All donations in memory of Don will go toward our new cat shelter/office building fund. We will miss his smiles and stories. Find Don's Obituary Here, plus more information about donating to BCHS in lieu of sending flowers.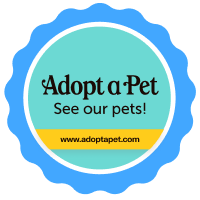 ---
Are you feeding stray cats? Bond County Humane Society offers a program to humanely trap feral and stray cats, spay or neuter and vaccinate them at a partnering low cost clinic, and return them to the area. To take advantage of this program, call us at 618-664-4068!

We also offer a low cost spay/neuter program for companion cats and kittens AND companion dogs and puppies! Everyone who needs specific information on your feral or companion pet situation, please be sure to call the number provided above (you should reach a live person on weekday afternoons between 1-5) or email bchs4pets@sbcglobal.net. Thank you!


Bond County Humane Society is one of the newest members of the Bond County Community Foundation!
Founded in 2014 to bring donors and local needs together, the Bond County Community Foundation was launched by The First National Bank based on the success of its Old Capitol Foundation in Fayette County. The foundation's mission is to promote and facilitate the "furtherance of charitable and educational opportunities" in Bond and adjacent counties. For more information on becoming a donor, please contact Pat Kious at The First National Bank at 618-664-0300 or Liz Heinzmann at The First National Bank's Trust Department at 618-283-5222. You may also visit the website at bondcountyfoundation.org.

It's easy and secure to make a tax-deductible donation to the Bond County Community Foundation specifying Bond County Humane Society as beneficiary. Choose to make an end-of-year gift, anytime gift, memorial, honorarium, or leave a legacy with planned giving.


Qualified charitable distributions (QCD) from IRAs have been permanently extended. Individuals can donate up to $100,000/year directly from a traditional or Roth IRA to qualifying charities. This may provide tax benefits whether or not you itemize your deductions. The QCD can satisfy all or a portion of your required minimum distribution. Be sure to review the full rules and requirements before acting. And be sure to obtain a letter of acknowledgment from the charity.

You can donate directly to Bond County Humane Society (see David Tabor at Edward Jones Greenville, 664-9080!) or donate to the new Bond County Community Foundation (see Pat Kious at FNB Greenville, 664-0300!) and designate your gift for BCHS. Thanks so much from the dogs and cats!!!!
Report Abuse or Neglect
If you know of an animal being abused or neglected, please contact: the Bond County Sheriff at 618-664-2151 (if you live outside a city jurisdiction, but in rural Bond County), the Greenville Police at 664-2131 (if you live in the Greenville City limits) or your local police department (if you live in a city other than Greenville). Bond County Animal Control is reached by contacting the Bond County Sheriff. You can also contact your city council and county board to report your observance of continued animal abuse and/or neglect. Request that the county's governing body pass, clarify, and enforce animal control ordinances.
Kuranda Dog Beds
Our dogs love to sleep on Kuranda Dog beds, but we don't have enough for everyone. If you would like to donate a bed at a special wholesale price for another dog to sleep in comfort, please donate a Kuranda dog bed.
You can help support Bond County Humane Society - BCHS when you search the web, shop online or dine out. Find out more about Goodsearch.com. Support our cause when you search or shop online! Download the new Goodsearch/Goodshop toolbar at http://www.goodsearch.com/toolbar/mode/
Two very important BCHS Board positions are open and we need YOU to fill them!!
Vice President of Grants; Vice President of Fundraising.
If you're interested in either, please call, email, or come by and let us know your qualifications and availability!!
618/664-4068 - bchs4pets@sbcglobal.net - 1403 South Fourth Street Greenville, Illinois
We are proud to shelter adoptable animals until they are placed in loving homes. But we cannot do it alone! Become a member of Bond County Humane Society for 2017 and learn more about our spay/neuter programs, volunteer opportunities, pet fostering and fundraising goals.
Membership meetings (as of December 7, 2016) are held the 1st Wednesday of every month starting at 7:30pm at Bradford National Bank Community Building at 100 block North First Street, Greenville (please watch our Facebook page for reminders and/or changes to meeting locations, times, agendas) .

So, hurry up and Download Our Membership Form or call our office for all of your donation and gifting options. 618 664-4068

Please consider volunteering to serve as an officer!! We have great fun and make lifelong friendships while performing our mission to save adoptable pets and increase awareness for the welfare of pets in our communities. Open officer positions include: Treasurer, Vice President - Fundraising, Vice President - Grants, Vice President - Spay/Neuter Programs, Vice President - Volunteers, & Capital Campaign Chair.
VOLUNTEER FOR WINTER!
You can help adoptable dogs, cats, puppies and kittens get the care and love they need while awaiting their furever homes. Bond County Humane Society needs responsible and dependable volunteers this winter for leadership and animal care roles: Dog Walkers, Kennel Assistants, Clerical Assistants, Shift Leaders.
Volunteers are especially needed at our dog and cat shelters both mornings and evenings. Shift leaders also in very high demand! Great opportunities for responsible adult or parents-plus-teens who'd like to work together one day a week!
BCHS is a no-kill pet shelter and adoption center in Greenville, Illinois. BCHS also offers spay/neuter financial assistance to fix your companion animals and free-roaming cats. BCHS can't exist without its caring volunteers and private donations. Want to help? Call 618-664-4068 - Email bchs4pets@sbcglobal.net - Stop By 1403 South Fourth Street 1 - 5pm weekdays.
Announcing a New Schedule for
Adoption Saturday Pet Meet & Greets!!
Saturdays Bond County Humane Society will be at Petco in Fairview Heights, Illinois on Hwy 159 (near intersection with Hwy 50).
We've got our selection of pups and cats set up by 11am and begin to pack up around 3pm. Our adoption counselors can review & approve your application the same day, so come see us early! This new schedule means we are no longer holding adoptions at Petsmart.