Volunteering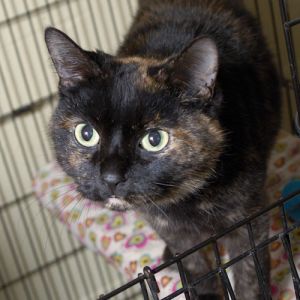 Ella "The Jitterbug"
Volunteers and foster homes are always needed!
Potential Volunteers 18+ years old
If you are over 18 all you need do is fill out and return our volunteer application form.
Potential Volunteers 16 to 18 years old
If you are 16 to 18 years old you can volunteer with parental permission. Fill out and return our youth volunteer release. Upon receiving we will schedule an orientation that one parent must attend with you but after that you can volunteer on your own.
Potential Volunteers 8 to 15 years old
If you are 8 to 15 you may be able to come and volunteer with a parent. Both the volunteer application and youth volunteer release need to be filled out and sent to MMCR.
You can also help by ALWAYS neutering your animals and ensuring that people around you do the same. Allowing your pet to have even one litter only adds to the MILLIONS of healthy animals that must be euthanized every year.
Sponsor a Cat or Kitten
We have several different ways you can sponsor a cat or kitten.
You can sponsor a cat or kitten currently in our program. Sponsorship for a cat or kitten is a donation and your name will be put up on our website at www.mid-michigancatrescue.com, next to the cat or kitten that you sponsored. Your donation will go toward helping this cat out with its medical work.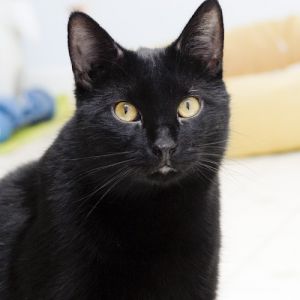 Elso "Curious and Smart"
If you would like us to rescue a cat from a shelter please put on the name line (Save a cat from shelter). We will then rescue a cat from a shelter and put your name up on the web site next to the cat that we rescued because of your donation.
If you would like to sponsor a needy cat or kitten or help save one from a shelter, please send your donation with a cat or kittens name, sponsorship amount, your name, address, and email to the mailing address for the rescue.
Volunteer Application
No experience is needed and MMCR does have training programs for almost all activities you could be interested in helping with.
Download it
here
.
Youth Volunteer Form
If your child or children under 18 years old want to volunteer, please read and complete this form, sign it and return it to us.
Download it
here
.
Liability Agreement
If you are interested in volunteering, please review the liability agreement and return it to us.
Download it
here
.
Send in your Forms!
Mail: MidMichigan Cat Rescue, 1117 Tulip St. Grand Ledge, MI 48837,
Email: sarahvicary@yahoo.com