You can be a part of the Miracle of Compassion!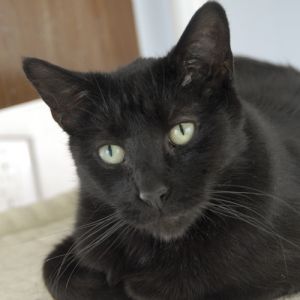 Pluto "Plays Well With Cats!"
You Can Help Save a Life today!
And the best part... it's easy!
Here at Mid-Michigan Cat Rescue we want to make sure your experience with adoptions is smooth and simple.
Interested in adopting?
You can get started right now! Browse the cats looking for their forever homes, check out this month's Adoption Events, and check out the First Steps page for more info!
Want to help out?
MMCR is a non-profit organization that relies entirely on a wonderful volunteer base and amazing donors! Come join the MMCR family! Sign up to volunteer or Donate to support cats in need!
What We Do
Video by: UnoDeuce Multimedia Productions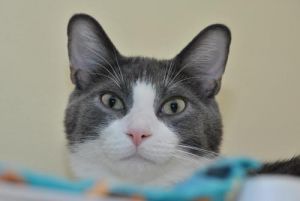 Salvio "Childlike"
Ensuring the health and well being of our cats and kittens is a primary part of our mission. All animals are first taken to a veterinarian for a complete check-up, testing, shots, spay/neuter. They are placed in a volunteer's foster care until a suitable, permanent home is found. Because the cats live in our homes, with other animals, we are familiar with their personalities and habits.
The other main focus of our organization is education. We believe that informing the community about spay/neutering, as well as how to care for cats, is of vital importance.
2012 Fall Newsletter
The Fall Newsletter is here! Check it out
now
!
MMCR Blog!
Check out our new
Blog
! Keep up with the weekly happenings at MMCR, hear from our volunteers, and tell us what you think!
MMCR Featured!
Mid-Michigan Cat Rescue has been featured in Capital Area Women's Lifestyle Magazine!
Check out the fantastic article
here
!
Donate!
Interested in donating to MMCR? Check out our
Donations
page!
Volunteer!
Interested in volunteering with MMCR? Check out our
Volunteers
page!
Low-Cost Spay/Neuter
Have a cat and need to get it fixed?
Use this tool to find low cost options near you: