NC Rescue League
Who we are
North Carolina Rescue League, NCRL, is an organization dedicated to rescuing and caring for all toy breed dogs that are either rescued from shelters, found as strays, puppy mill retired breeder dogs, or those no longer wanted by their family or owner.
When we place our animals, an adoption contract is required to be signed by the adoptive family ensuring the future well being of their new family member. NCRL also requires an adoption fee with each adoption to help cover the costs involved in pulling, vetting, maintaining and placing these little ones. Some adoption fees may be higher than others due to heartworm treatment and/or other medically necessary treatments the animals require. In order to continue our rescue efforts, we must recoup part of this investment in our adoption fees.
We adopt out of state, but we will not ship.
How you can help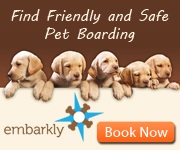 NCRL is now offering handmade 29 1/2 x 22 afghans for your special buddy to enjoy. These are available for $19.95 each and includes FREE Priority Mail shipping.
Don't tell Carlson, but they really aren't magic at all... what an imagination that pup has! They do help provide the funding to bring more pups out of the kill shelters and give them a real chance at a new home. You know come to think of it maybe Carlson is right after all.
NCRL is always in need of quality foster homes and volunteers. If you are interested in helping NCRL in our quest to find loving homes for the orphaned dogs in our care, please fill out an adoption application or contact us directly for more information about our foster / volunteer programs. All help is very much appreciated!!