Buster, My Boy! Looking Good! Yeayyyy!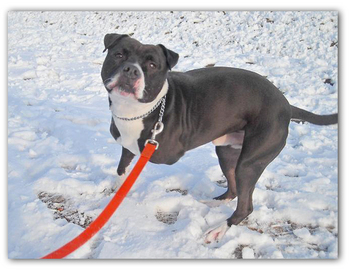 Tataaah! Here he is. Doesn't he look great? He still has a little healing to do. It's hard to tell in this picture, the wound is still a little open at the bottom. It won't be much longer now.

I thank you from the bottom of my heart! I couldn't have done this without you. With your help I am able to pay off the surgery bill and pay for Buster's continued post surgical care. You have been wonderful! If Buster could only know how much you love him he would dance a jig for you. And probably tell you a joke. He's a comic, you know? Well, you can probably tell by that picture.

You are wonderful! Thanks a million!

Many best wishes to you all, and a big "WOOF" and a slobbery kiss from Buster.
Karina & Buster

Support Our Rescue
Adoptable Pet Spotlight


BABE


GARFIELD


BOO


GEMMA


BUSTER


DARRELL


WILEY


CALLIE


PEACHES


ALI


HONEY
Interested In Fostering Or Volunteering?
We'd love to have you! Email Karina and let her know how you'd like to help.
Purchase a
Pet JetSetter organizer bag using the code word "Silver" and Silver Rescue will receive a donation.
Donate for Free!
Do you shop online? Choose from over 700 stores through iGive or GoodShop and we will receive a donation.
Support us by shopping at our Zazzle store. New products coming soon!
Commission a digital painting of your pet by Jai Johnson and Silver Rescue will receive a donation.
THE CIRCUS COMES TO TOWN!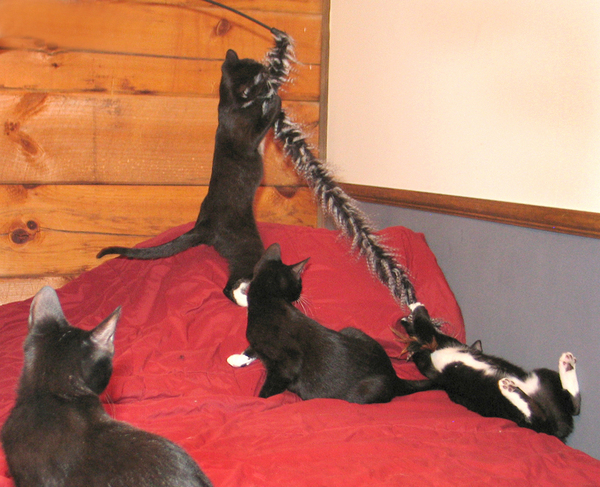 Circuses make me sad. Too many of them use cruel methods to exploit animals and make them do things they were never meant to do (elephants dancing, tigers leaping through rings of fire, dogs riding horses). And, like rodeos, circuses convey the message that animals exist solely for the pleasure and entertainment of humans. Whenever a circus comes to Nashville, I write the sponsors to tell them what I think – it just makes me feel better. I wish more people recognized what a button on my bulletin board declares: "Circuses – not fun for animals!"
Traditionally, a train and animal parade herald the arrival of a circus. This year, however, right before Christmas, a troupe of performers arrived at my house without fanfare. Fresh from surgery at Fix for Life, they burst from their carriers like a clutch of clowns tumbling from a tiny car and took over the Big Top - er, my spare bedroom. At 12 weeks and just 3-4 lbs. each, the tiny kittens – a boy and four little girls - came ready to wow the crowd!


First, they climbed over and out of the exercise pen I foolishly thought would contain them, scattering food, water and litter over the deliciously rustling newspapers protecting the carpet. They performed their high-wire act without a net, balancing perfectly on the chair backs. They magically made cat toys disappear beneath the bed. They batted the venetian blind cords, climbed the scratching post, and chased unwary ankles. They leapt and stretched and pirouetted. In the quiet of the night we heard the thumps of their little bodies careening around the room. They sometimes seemed too busy to rest, but every now and then, we peaked in to find them sleeping in a heap of soft glossy fur, appearing to breathe and sigh in unison.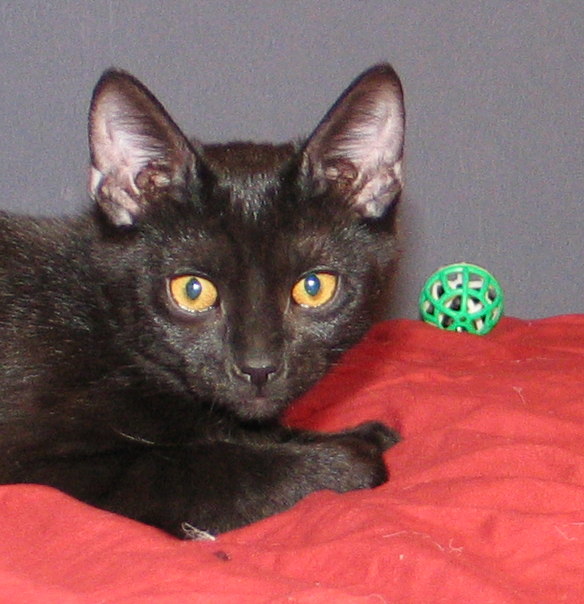 New Year's Day, Valentine's Day and many ordinary days have passed while the little circus continues its winter hiatus. The performers have grown to almost full-cat size but continue their kittenish antics. Their unique personalities are stepping into the spotlight: Wendy and Lila are brave and outgoing, Chiquita is quieter and somewhat contemplative, Amigo, the "li'l Dude", is a big but gentle boy, deeply attached to his sister, Beauty, the group's single solid black performer. They are costumed in sleek, shiny coats, full of purrs and cuddles.


Springtime brings a new season when circuses hit the road for limited engagements in towns all over the country. My little clowns, too, will soon pack their toys and move on – to forever homes or back to Silver Rescue to wait for adoption. In her song about the circus, Melissa Manchester laments that "…when they pulled the Big Top down…there was nothing left but sawdust and some glitter." For me, it will be cat toys and some litter – and a wonderful memory of hosting the circus when it came to town.

For more cute kitties and pups, visit our
site
!