ATTENTION
We are not taking any dogs into rescue at this time. If you need assistance in placing your dog, please contact the Bichon Frise Club of America Charitable Trust (www.bichonrescue.org) at 1-866-473-0722.
Tidewater Bichon Frise Rescue is an independent rescue that follows the Best Practice Guidelines and Standards as set forth by the Bichon Frise Club of America.

We are a 501(c) 3 non-profit, tax-exempt, volunteer organization incorporated in the state of Virginia. Our primary mission is to the rescue, rehabilitation and rehoming of Bichons and to the control of the animal population by spaying and neutering all Bichons before they are placed into new homes.

We are committed to placing Bichons only in homes where they will be safe and receive good, loving and humane treatment.

We serve most of Virginia, as well as the northeastern area of North Carolina. If you live outside of this area, visit http://www.bichonrescue.org to find a Bichon Rescue closer to you.
"We must realize that having a dog will require more work than we plan on, more money than we have, and certain sacrifices. We must decide to commit to do all that it takes for the next 15 years or so. We must be sure that we are ready to make this commitment..." Tamar Geller
Featured Fluff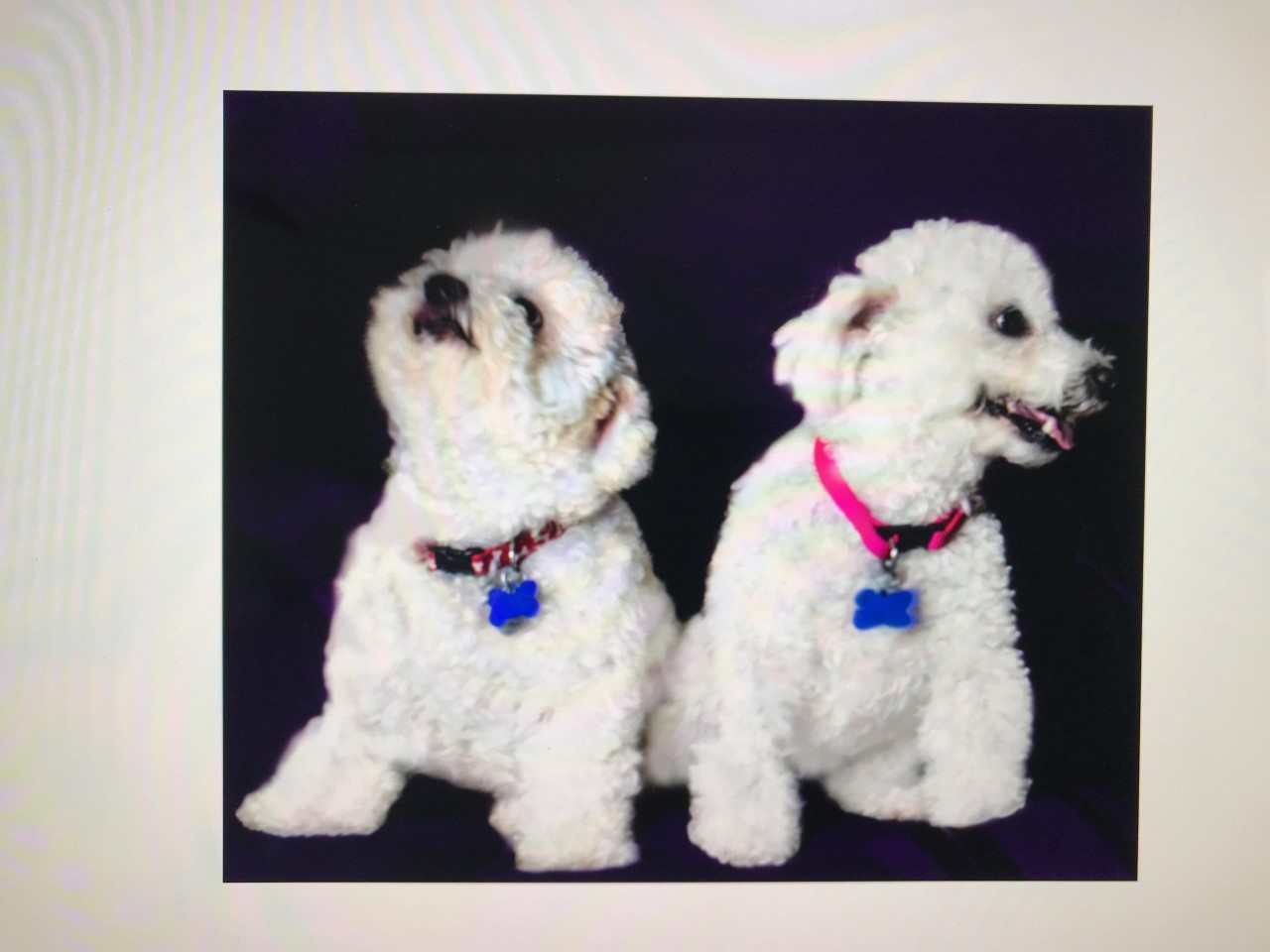 Seniors Sammy (11 yrs old) and Suzette (12) are the sweetest pair of dogs imaginable. Sammy is very shy and will take awhile to warm up to new people but when he does, he gives his whole heart. Suzette is a social butterfly who knows that everyone loves her and expects to be cuddled and admired. She is very playful and has more energy than most 3 year old bichons! (Maybe that's a slight exaggeration).
Click here to learn more!
Sponsor a Fluff


Sonny and Beau need your help!


17 year old Sonny and his son, 13 year old Beau are part of TBFR's Hospice Program. Both came to rescue when their elderly owner went to a nursing home. They had not seen a veterinarian in years and were in terrible shape. Sadly, it was discovered that both have cancer. Both boys think the accommodations and food are the best, the other residents are quite nice and since they both have hip dysplasia they appreciate the doggie door and the ramps to the back yard. Sonny and Beau are the sweetest and nicest dogs! They are receiving love, attention and medical care here at White Dog Cottage. With your help, TBFR is determined to make the rest of their lives, the best of their lives.

$25 One Time Sponsor
Monthly Bichon Buddy

Want to Adopt?
Would a rescued Bichon thrive in your home?
The Bichon Frise is a non-shedding dog. (This necessitates professional grooming every 4 to 6 weeks). Bichons are often said to be hypo-allergenic. However, there is no such thing. Most people are allergic to dander and if there is skin, there is dander. Many people do not react or react less severely to the Bichon than other dogs. However, there are no guarantees that people with allergies will be able to tolerate a Bichon. Quite a few of our dogs have come into rescue because their former owners were allergic to them.
Bichons are sweet and loving fluffs, people oriented and people dependent. They are truly lap dogs and don't do well when left alone for long periods of time. They are needy, velcro dogs.